So what is Engaged Asheville?
So if you've been following along with Joy Unscripted at all in the past couple months (since November to be exact), you've probably noticed I talk a lot about Engaged Asheville and the amazing space and people that are a part of it. But, I haven't exactly told you what it is.
In the words of the founder/curator, Candace Hightower
(who also owns Mingle Events & Rentals, among other ventures... y'all she's amazing!)
Our Creative Team
The group of Creatives involved are incredibly talented, and I'm so excited that I am able to be a part of all the great things coming out of there! Lots has happened already (check out the Blog for vendor features and event details), and there is even more on the books that we can't wait to share with you!
But in the meantime, let's talk about this Launch Party. With Engaged being a space meant to showcase the skills of its members and draw events to the space... we figured what better way to do that than to throw a big party for the industry community members!
The Event Details
With the date set, the team got busy making plans for every detail of the night. Candace was the visionary, finally being able to bring her dreams for Engaged to life, the results were magical! Here are a couple of my favorite shots from the event (all photo credit: Anastasiia Photography)
The entire photo gallery is available on my website here!!
I highly recommend scrolling through them all. Seriously. The details are AMAZING.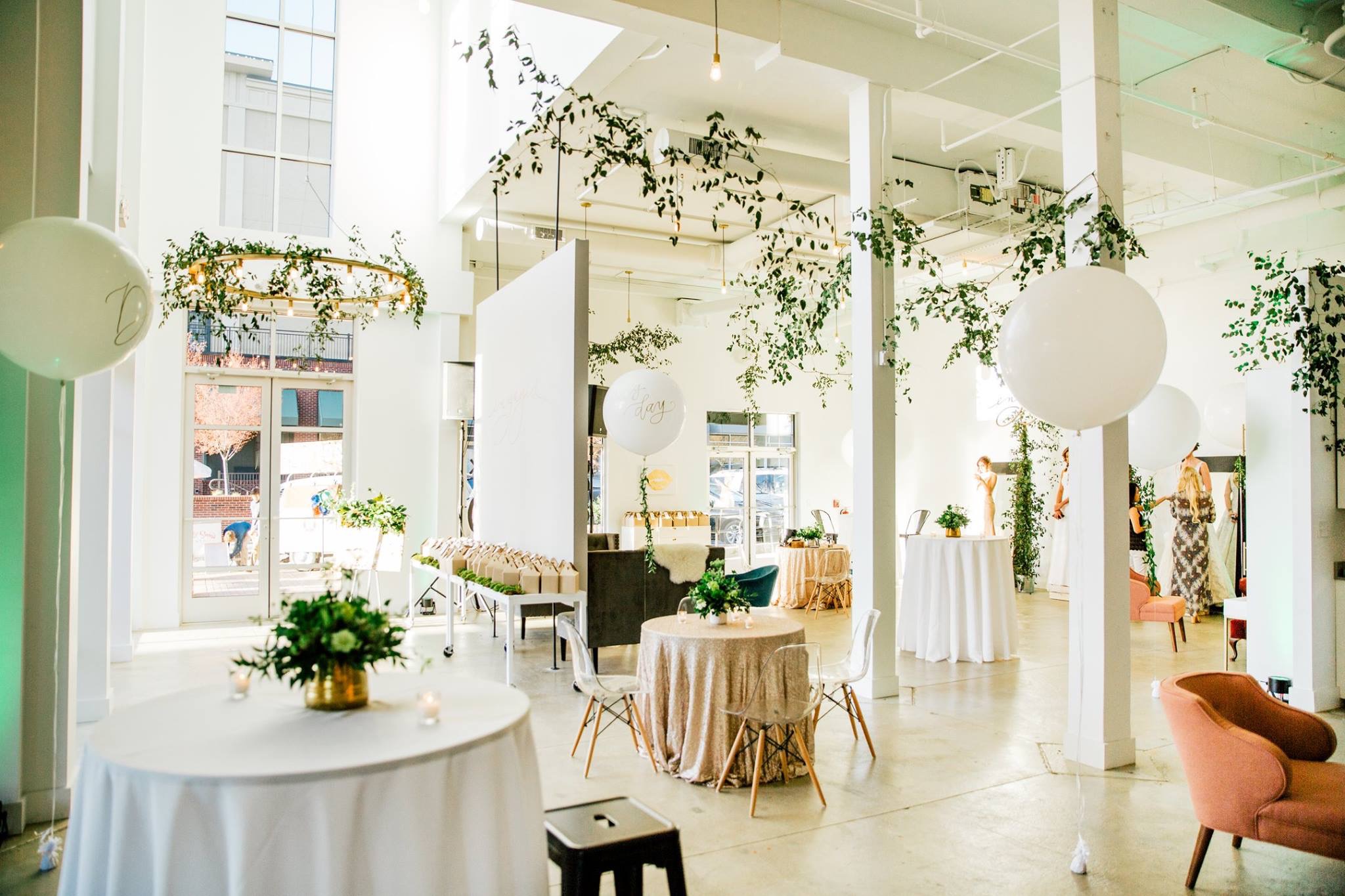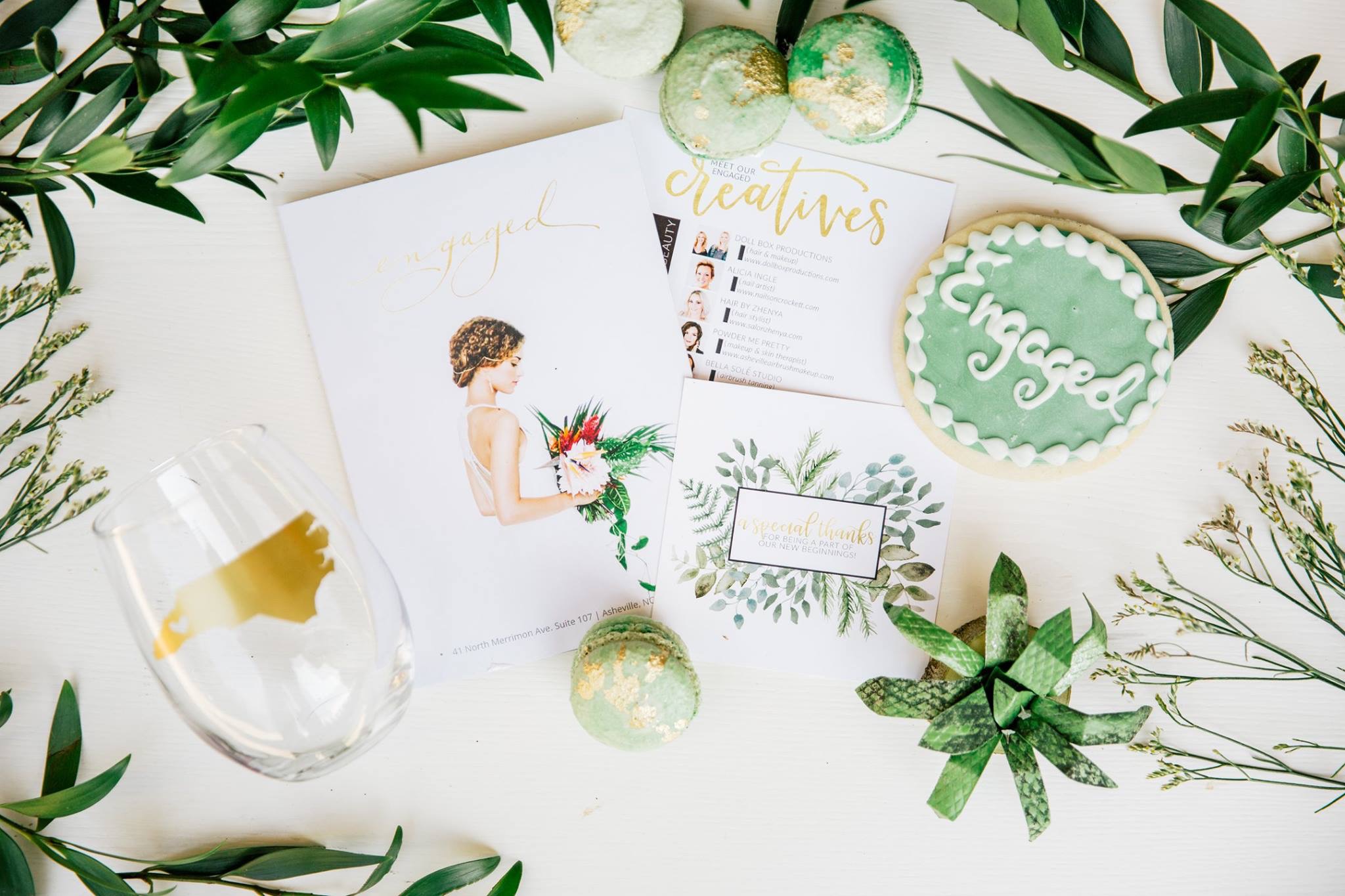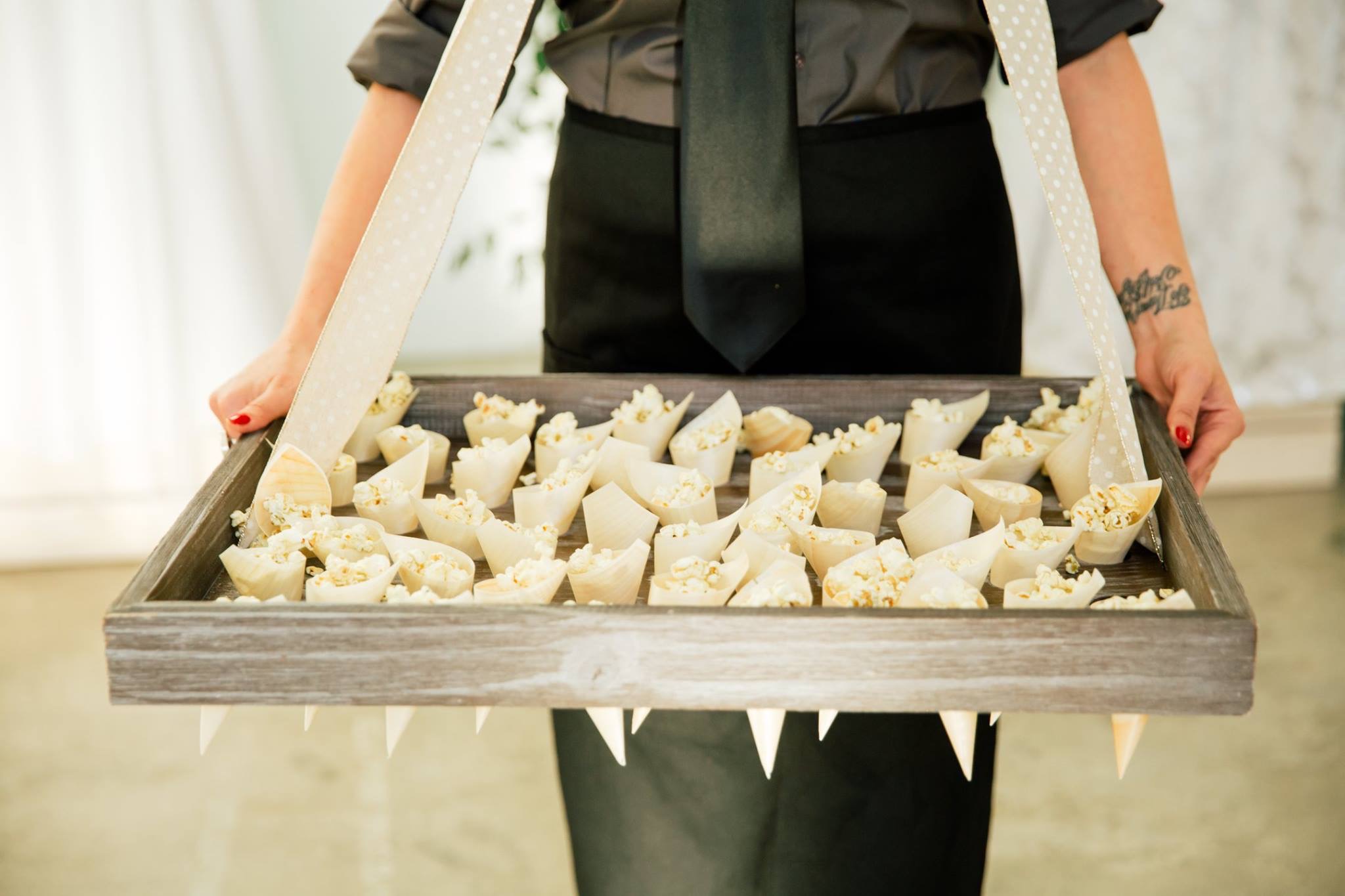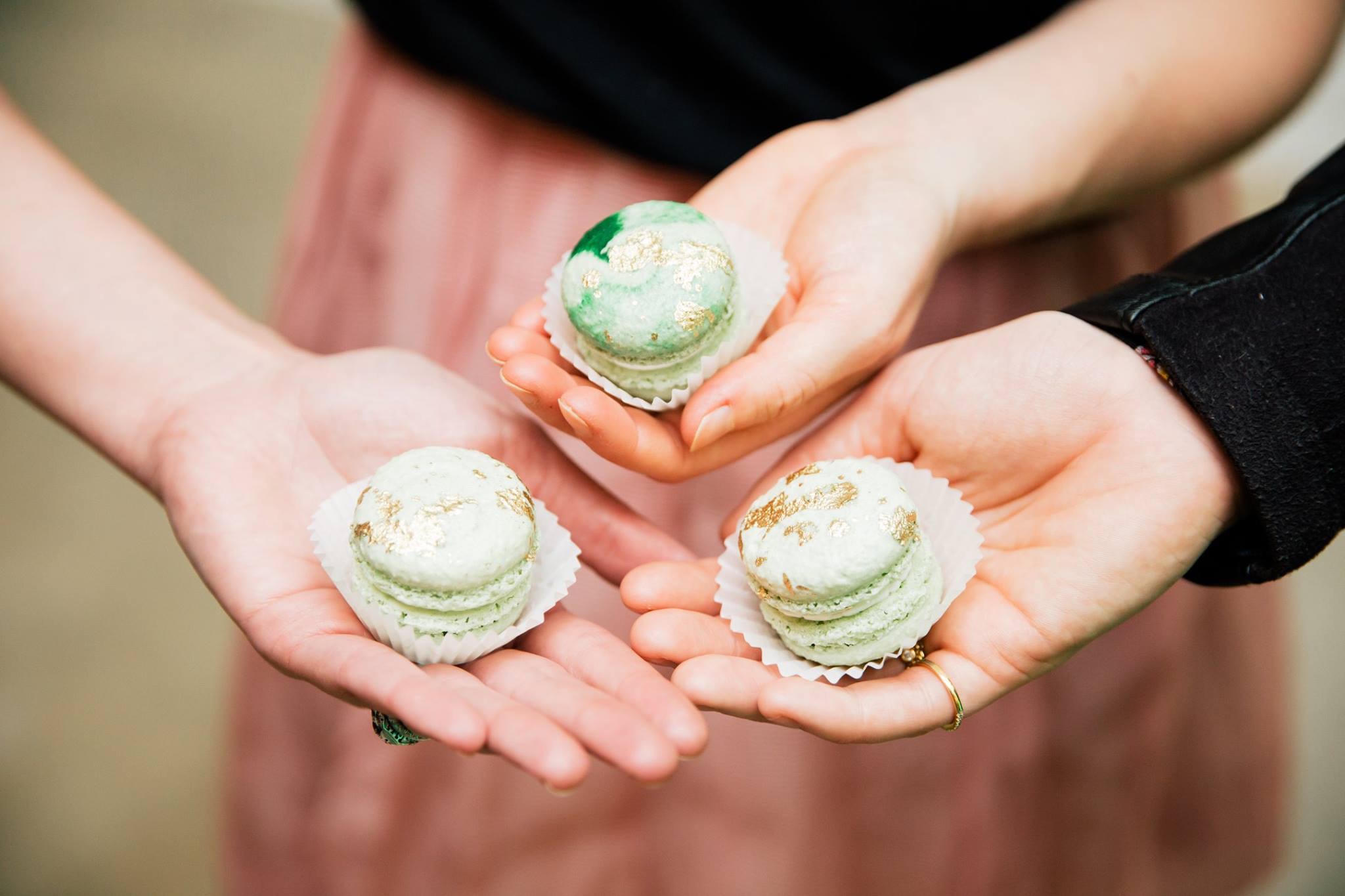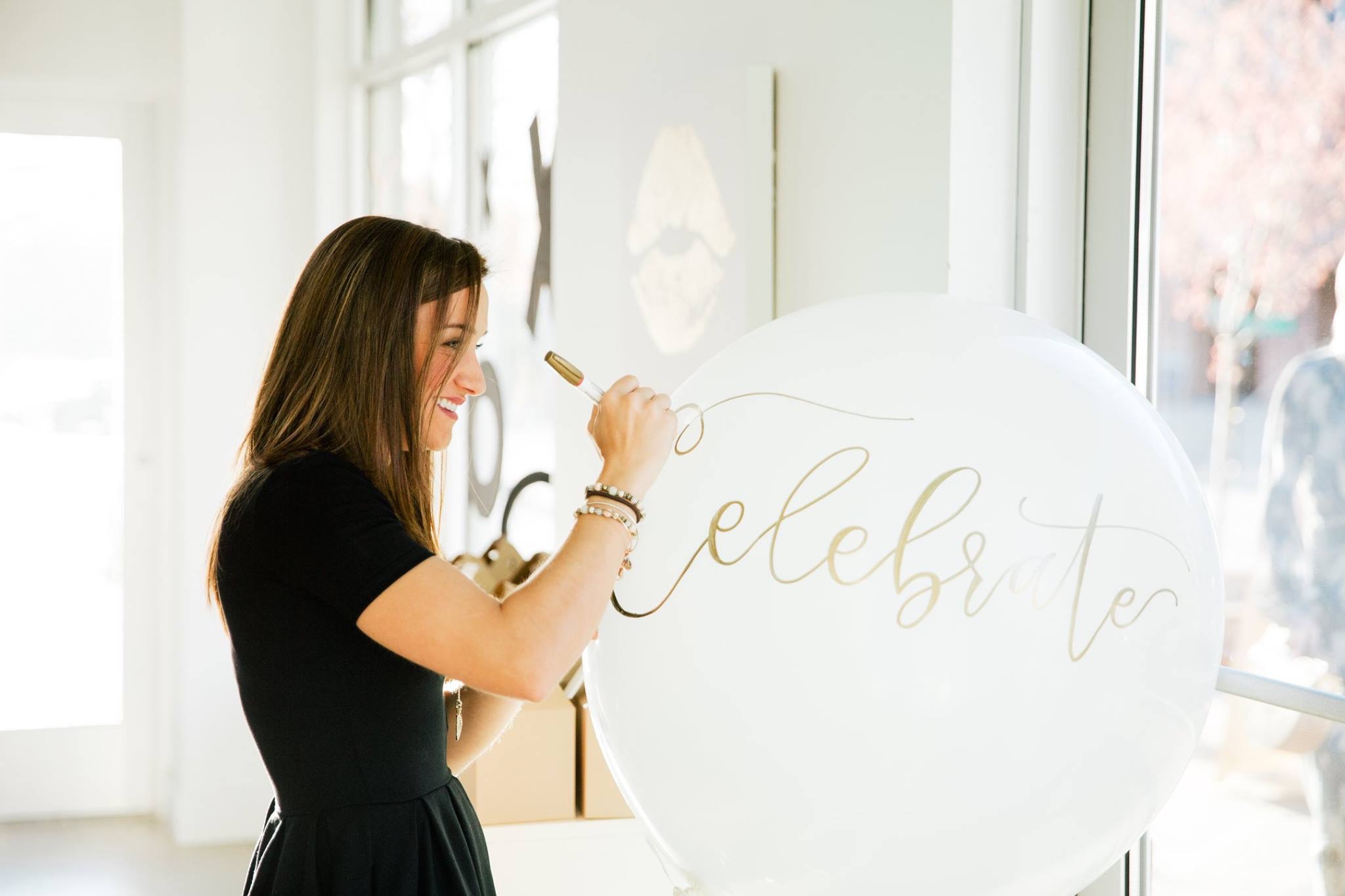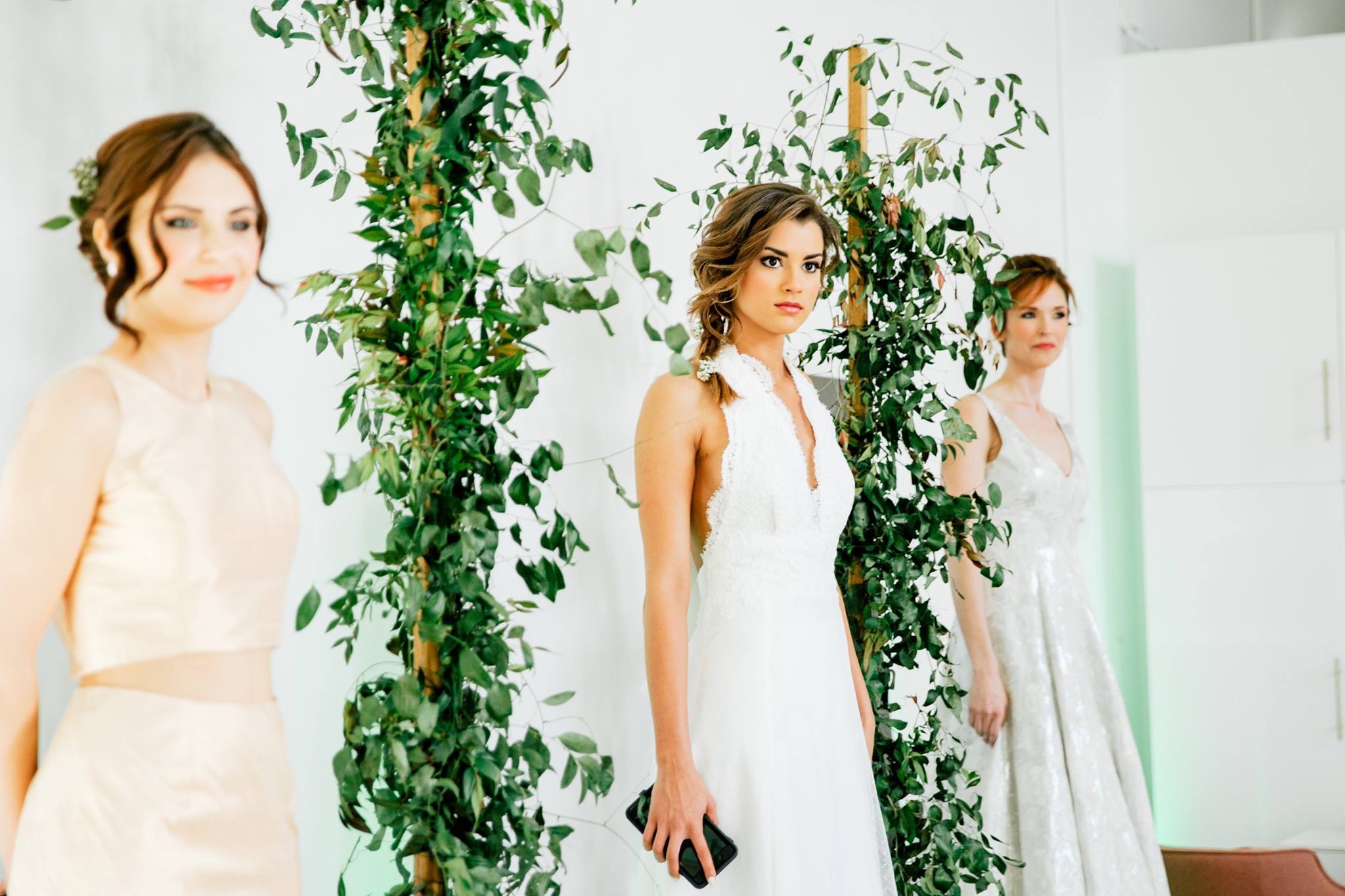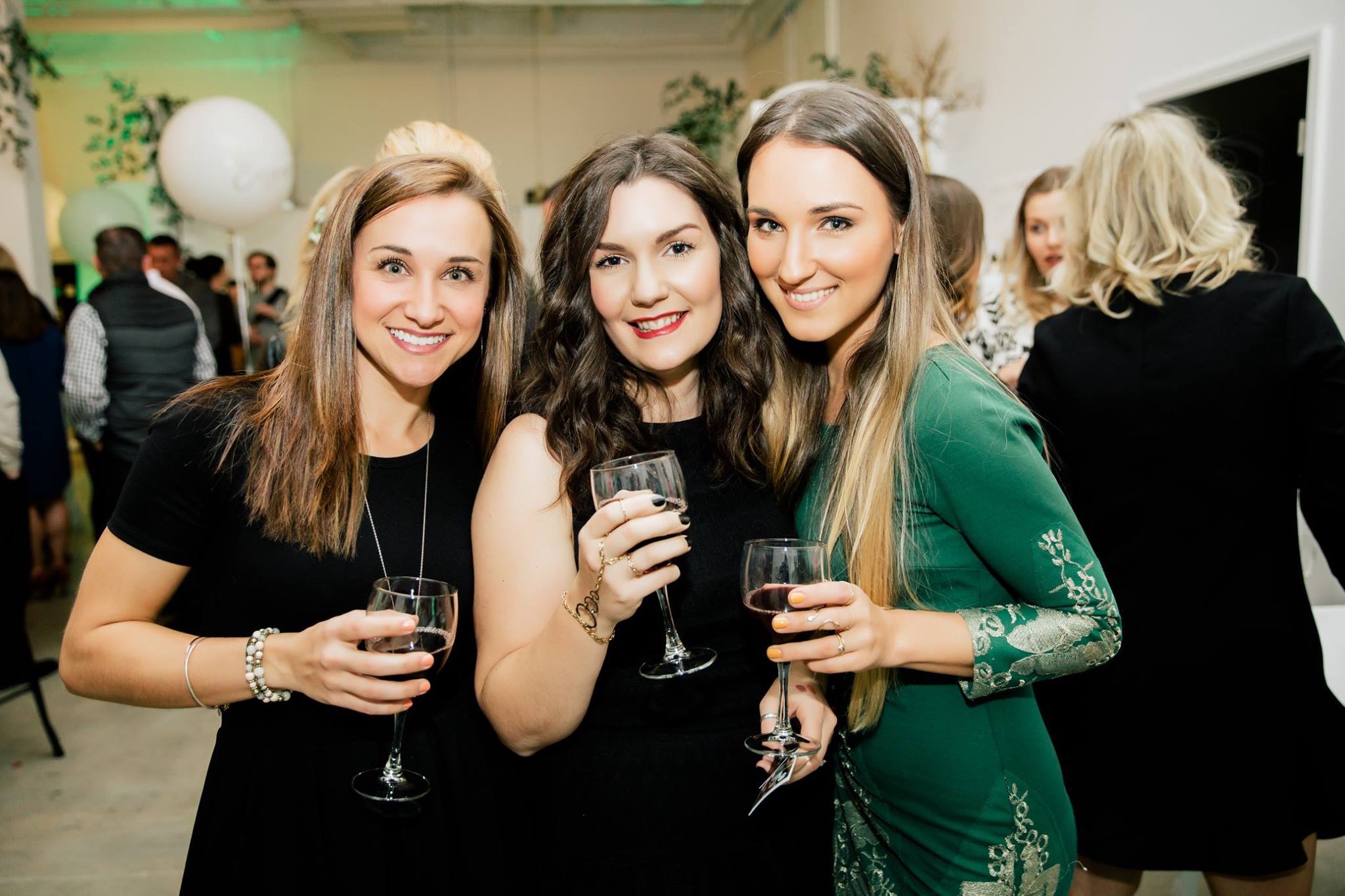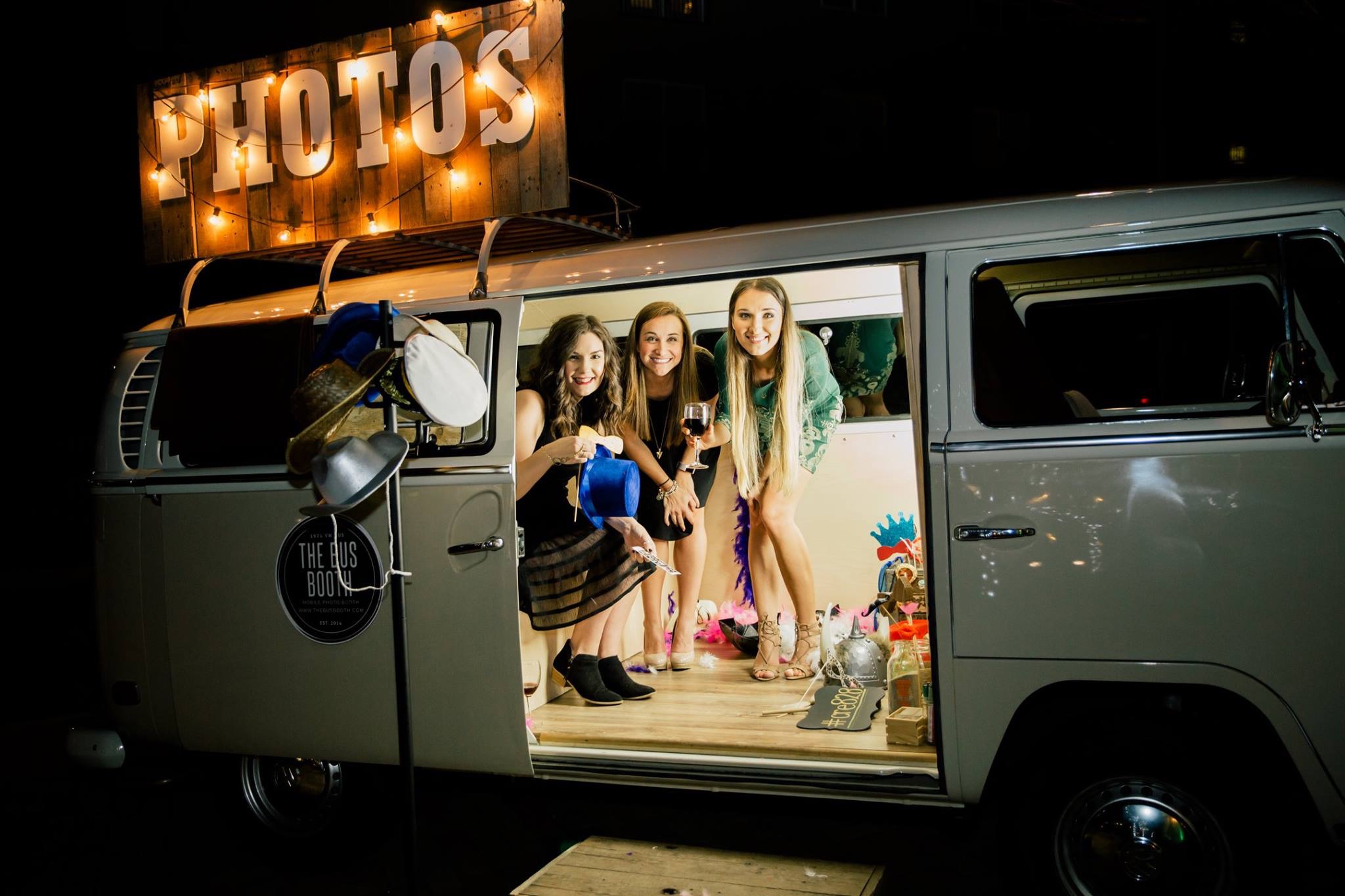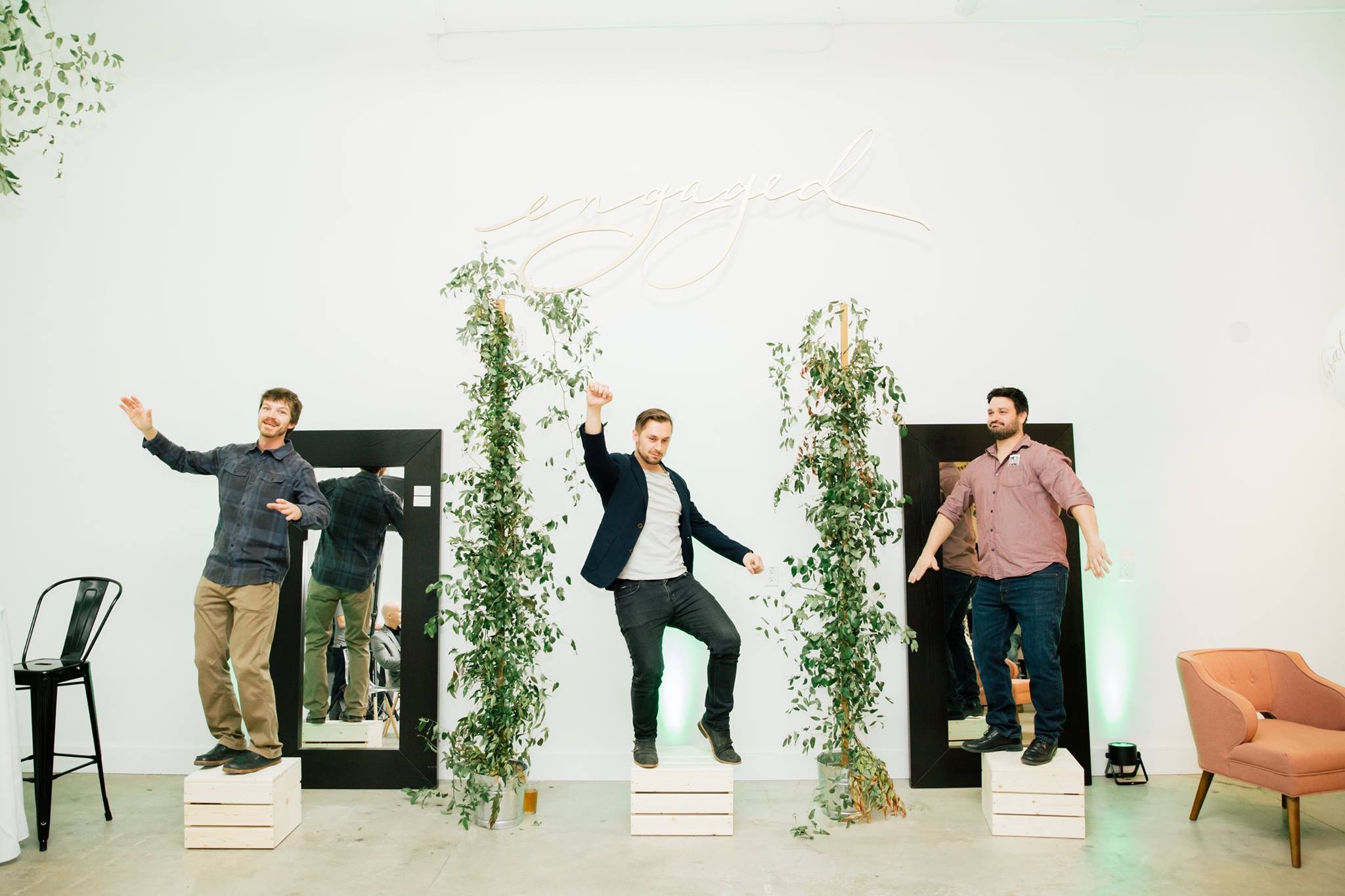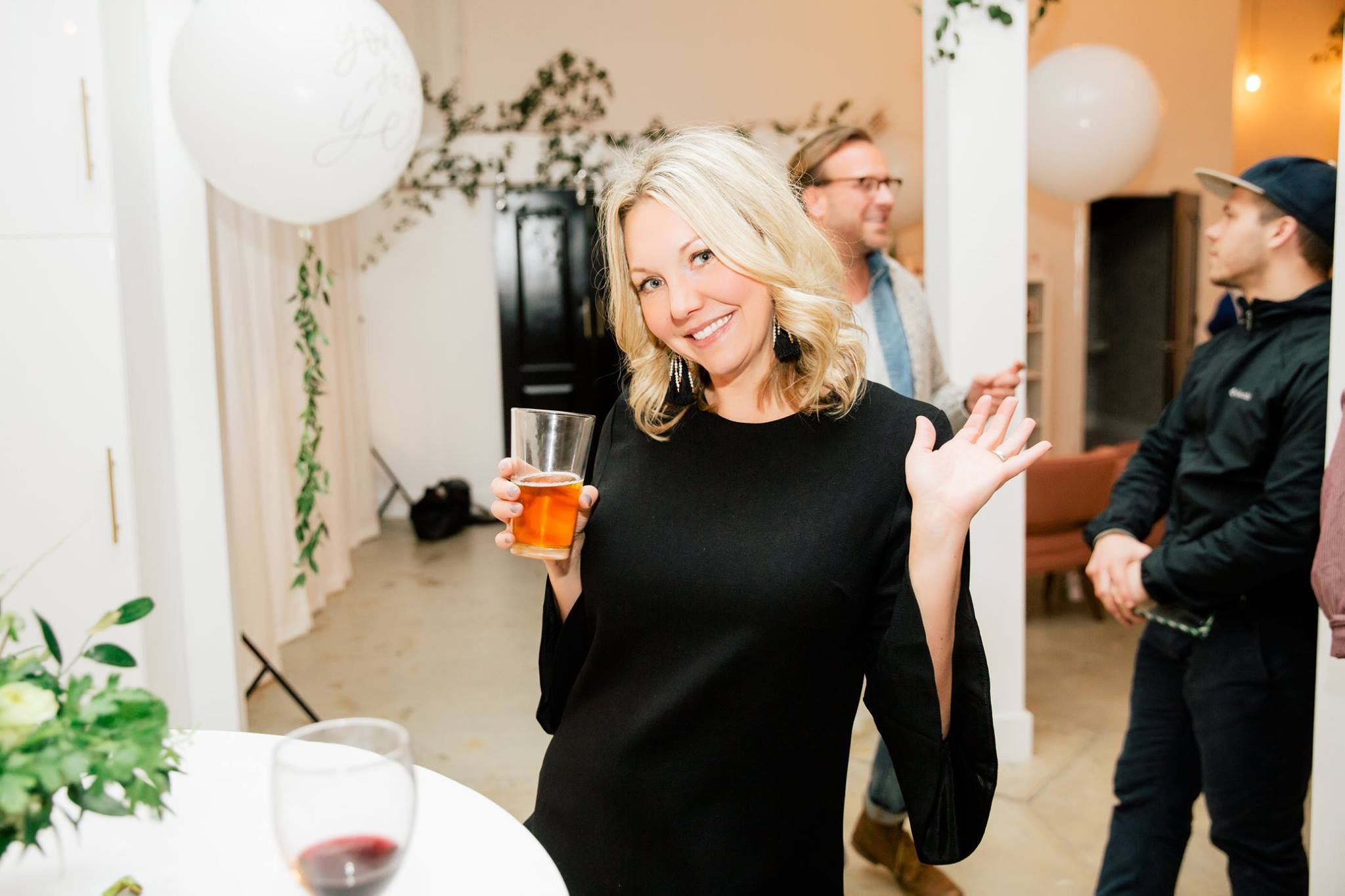 My Contributions
I had the pleasure of hand-lettering several things for the Launch. Each guest was given a Swag Box upon departure, and those included a "thank you" tag individually lettered (yes, 85 of them) with pointed pen and beautiful finetec gold ink. In addition, the box included a little pamphlet insert with vendor recognition. I lettered several page headings for the booklet.
The giant balloon displays seen in the photos were hand lettered (talk about a unique writing surface!) with various wedding/event phrases. Extra-special balloons were lettered for Wildflower Bridal for use in their wedding gown display!
Finally, Asheville Couture had a live-model display with several of their gowns. During the event the models posed near the front of the room under the main Engaged logo. There were hand-lettered cards with the specific dress details that matched the thank you cards of the swag boxes!
Participating Vendors
Here is the list of other Participating Vendors... WOW!
*indicates a member of Engaged
Event planned and designed by Mingle*, Florals by Blossoms at Biltmore Park* and Springvine Design*, Makeup and hair by Powder Me Pretty* and Doll Box Productions*. Airbrush tanning for the models by Bella Solé Studio*. Custom Gowns by Asheville Couture* Fashion presentation and styling by Brooke Flaherty Williams*. Delicious food by Catering By Corey, LLC* and desserts by Dogwood Designs Bakery* + Ruth & Ranshaw. Gelato and sweets by Sugar & Snow Gelato*. Photo Booth by The Bus Booth*. Gown presentation by Wildflower Bridal*.
Gorgeous hand lettering by Joy Unscripted* and invitation design by Baggie Goose*.
Adorable swag boxes stuffed with love by Candace Earnest Hightower and filled with forever plants by Amber Hatchett Designs*, NC wine glasses by Southern Chic Boutique* and the #ashevillemix popcorn by Poppy Handcrafted Popcorn*!
Shout out Cards by Catrina Ann
Music by Remix Weddings
Wine by Addison Farms Vineyard
Beer by Highland Brewing Company and Asheville Brewing
Transportation by Appalachian Mountain Adventures Asheville*
More shout outs: Anastasiia Photography*, Fete Photography*, C.Earls Photography, Ah Hah Music Production* and Cordial & Craft, Sarah Hooker, Boomerang Custom Laser* and Kristen Henderson Calligraphy!
Seriously y'all. This event was amazing.
be sure to check out the video here!